Sale starts on Thursday the 16th. I highly recommend these books and they are perfect for St. Patrick's Day.
1dragonwriter
Want to celebrate "being Irish", even if you're only Irish for one day? Would you like to get a taste of Éire, but can't afford the travel expenses?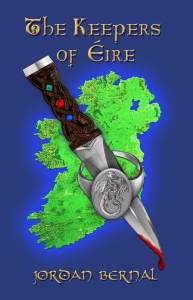 My debut fantasy novels, The Keepers of Éire  and The Keepers of Éire-YA Edition are set in modern-day Ireland and feature an American woman and an Irishman searching for their destinies and a way to stop a dragon killer. Readers will be transported to the lush, rolling hills, spectacular stone circles, and bustling cities of Ireland. In celebration of St. Patrick's Day, I am offering both Kindle e-books at reduced pricing for one week starting Thursday (3/16). Visit here to get your copy.
Enjoy the read. Let your imagination take flight! Sláinte!